PANCHANG COURSE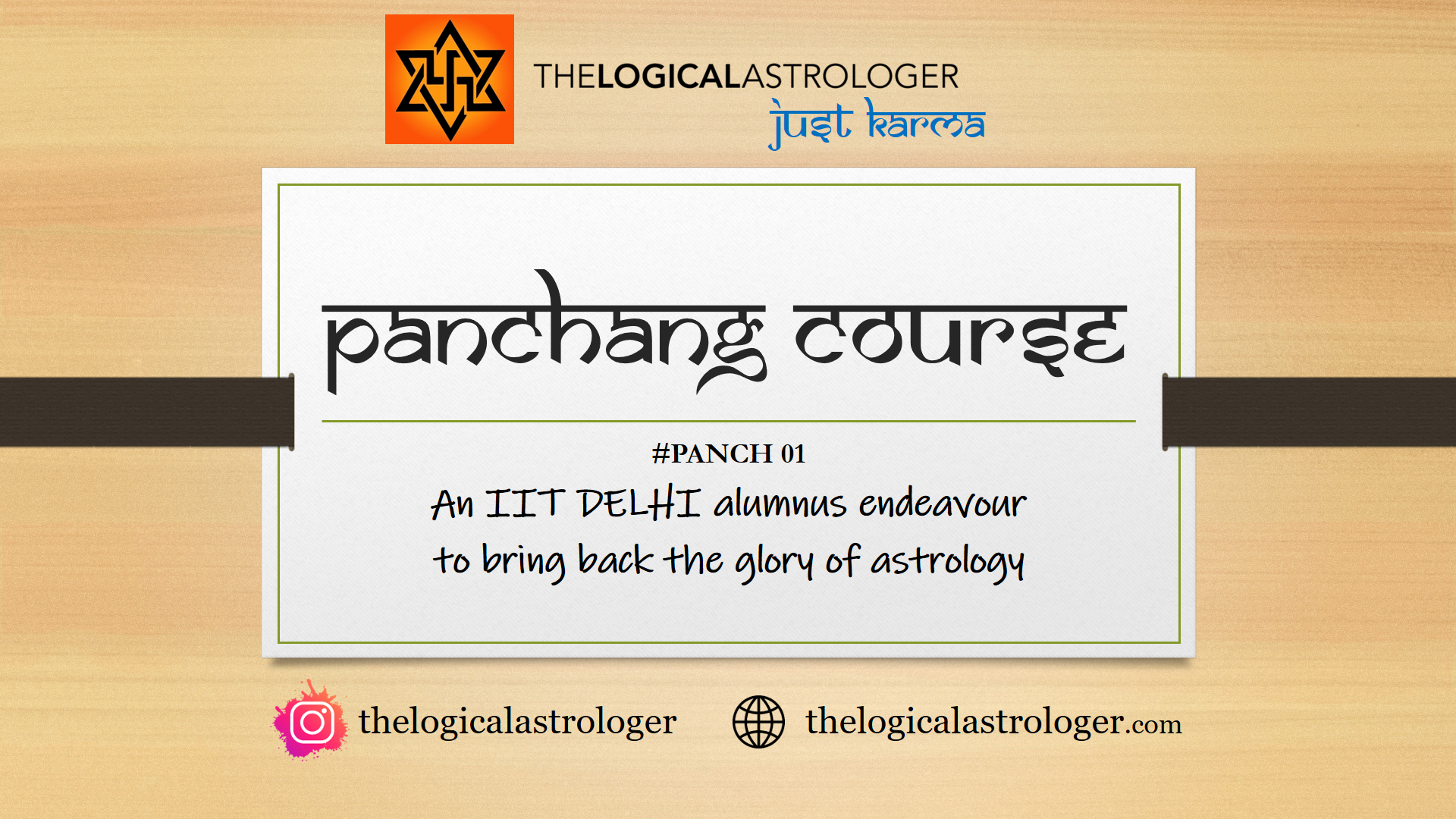 ---
#PANCH 01
This course PAN 01  shall be one of its first kind detailed course on PANCHANG in India.Many of us have heard of this word PANCHANG but majority of you have no idea on how to use it.
*application of numero course in panchang
I shall be clubbing my Astro-Numero method based on Solar Calendar & Vedic Astrology with Panchang based upon Lunar Calendar. The combined method has given high accuracy to me in prediction and I want you to make use of this method in your prediction.
To learn my Astro numero method you would need to join my numerology course. Link is shared below.
Generally astrologers do not share secrets but I am here to BREAK THE PATTERN
WHAT SHALL WE LEARN ?
---
The five limbs of PANCHANG shall be taught in detail which you shall never be able to learn anywhere as there is no detailed book on it. The five limbs are VAAR, TITHI, KARAN, *NAKSHATRA & YOGA. (*Nakshatras in detail at astrological level shall be explained in a separate course of astrology whenever I choose to float the course. But you shall get a brief and enough idea about them to use them in your predictions)
Samvatsara system in detail based on Jupiter 12*5 = 60 year cycle.
Qualities of people born in each samvatsar and each maasa & ritu .
4.  We shall be able to predict nature, relationship quality, health and career with very high accuracy just by using date of birth.
5.  This course shall also include the HORA SYSTEM and how to use them in daily life to enhance the potential of your work done
6.  You will be able to find a good date to begin a new job/business/event.
ARE WE REQUIRED TO DO NUMEROLOGY COURSE BEFORE LEARNING PANCHANG ?
---
There is no pre-condition for doing the LINC 001 course for joining the PANCHANG course.
BUT It is better if you do the LINC 001 course first else you shall not be able to understand the jargon that I shall be using in class and certainly the application of union of LINC 01(solar numerology) with PANCH 01 ( Lunar Numerology ) shall bounce over your head.
But those who want to use the knowledge of PANCHANG in prediction via numerology should do the LINC 01 course first and then should think of doing this.
ASTRO enthusiasts can directly join this course
DURATION & FEE STRUCTURE : GROUP CLASS* (PANCH-01)
---
The completion of the course requires 9-10 classes.
Duration of each lecture shall be 2 to 3 hours.
Classes shall be held on ZOOM for two hours every Sunday (Time is flexible depending upon the consensus of the students).
FEES: Rs. 18000/-*
Tentative Date for beginning of new batch shall begin in the month of NOVEMBER 2022.
* One can pay in EMI also i.e. Rs.6000/month. (1st emi - 1st lecture , 2nd emi - 2nd lecture , 3rd emi -9th lecture)
DURATION & FEE STRUCTURE : One-On-One PANCHANG COURSE* (PANCH-03)
---
"One-On-One " LIVE Lectures are also available if one does not wish to join the group class.
The course shall be completed within a span of a time that has been mutually decided between us.
The timing of the classes shall be flexible depending upon the consensus of the student. EMI option is not available for this course.
FEES: Rs 51,000/-*
*Video will not be given unless someone misses the class for unavoidable reasons.
*One has to attend the previous class to qualify for the next class video.
MY STYLE OF TEACHING
---
I am sharing below my full 3 hour lecture on Pisces Ascendant blank chart prediction from my you tube channel.
*If you like it then don't forget to subscribe my youtube channel. Click the button below to subscribe my YOUTUBE channel.
GOOGLE FORM
Please fill the google form given below if you are interested in joining the course. :)
TO READ  THE REVIEWS DONE BY MY STUDENTS FOR MY PREVIOUS LINC 001 CLASS , CLICK HERE
*For further query one can whats app me on 9205108817 or scan the QR code given below to start a Whatsapp chat with me.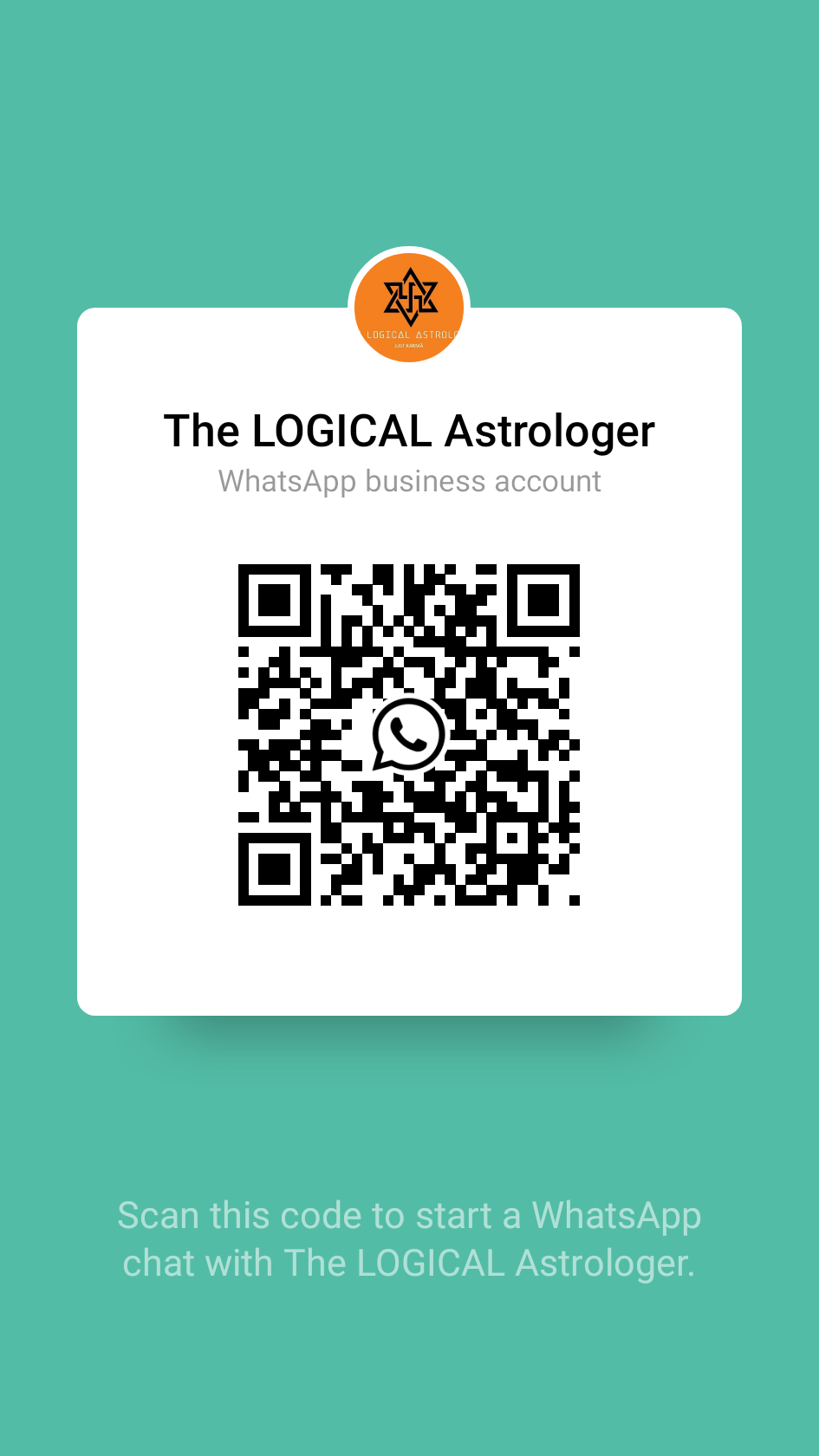 Thank You
Nakshatra Tanwar
THE LOGICAL ASTROLOGER