LOGIC IN NUMEROLOGY COURSE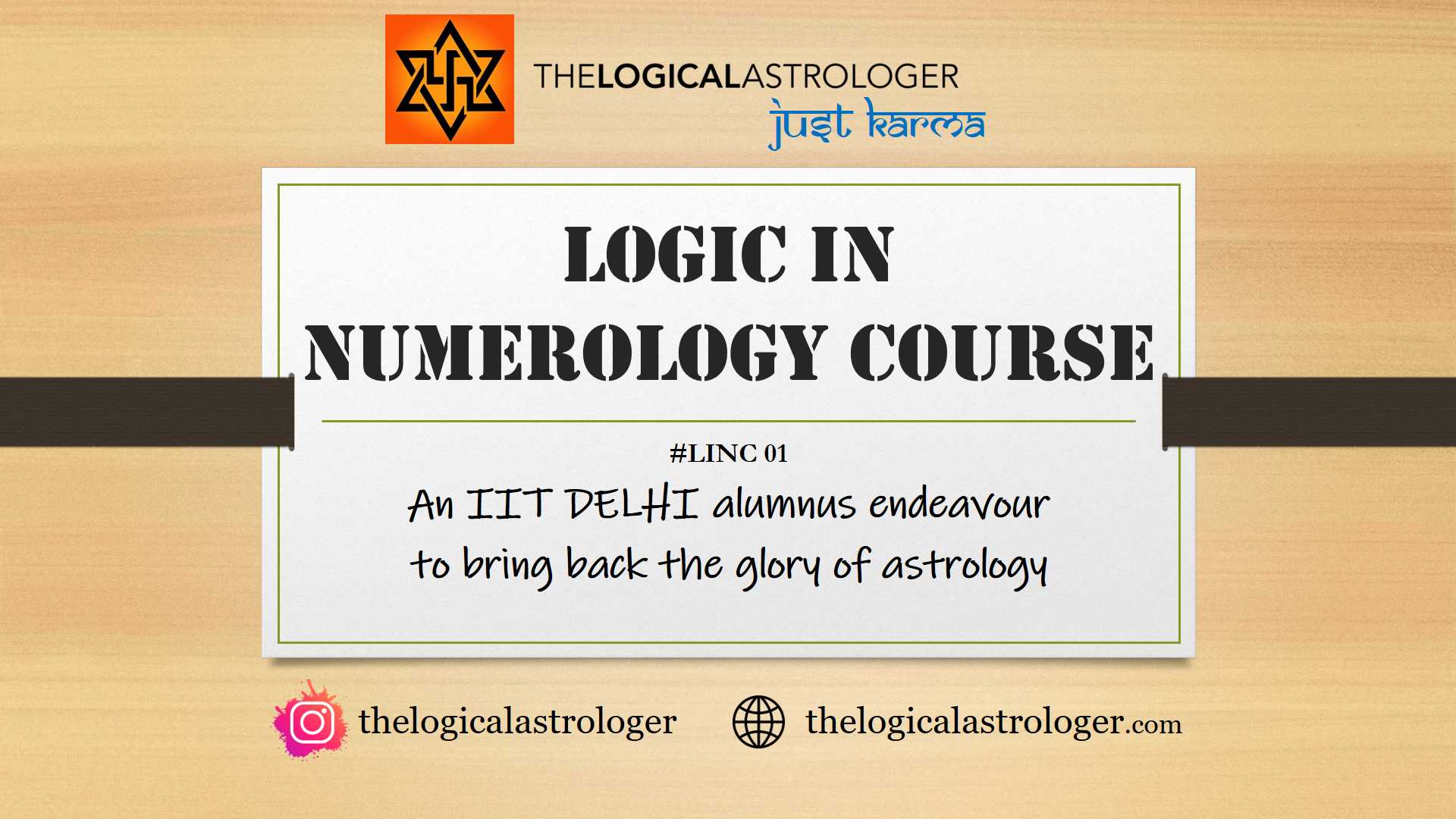 ---
#LINC 01
We all have tried to predict something in our life. That joy of giving right predictions cannot be compared with. One must have heard or learned LOSHU GRID | CHIRO NUMEROLOGY but still the quality of prediction is generalist in nature. It does not amaze. It has no practical usage. The above-mentioned methods are failing in giving accurate predictions and such failures make any sane man question the science of NUMEROLOGY. Such failures inspired me to find new techniques of prediction.
In my passionate endeavour to bring back the glory of astrology I have re-engineered some principles of numerology and have tried to introduce data analytics perspective along with the novice application of astrology in numerology and some new combinations to make predictions more accurate and satisfactory.
For me, astrology is science and I am trying to make it more objective , verifiable and universally applicable. My course is 12 - 14 lectures long with some lectures spanning even for 4 hours . Classes are live and all doubts are encouraged and answered. To see my way of prediction one can Watch my insta highlights done on KANGANA RANAUT , HARSHAD MEHTA, ARNAB GOSWAMI, DEEPIKA PADUKONE on my insta handle @thelogicalastrologer
I shall be sharing all my knowledge and won't be hiding any secret from you. I want you  to predict like me and make use of this wonderful science.
Below I have shared some reasons that why you should  learn this beautiful art of numerology along with course details and fee structure.
Why should we learn numerology?
1.    For Kundli/Horoscope You need Date, Time & Place of Birth (DTP) which is hard to get as nobody gives it easily. But Numerology Analysis requires only date of birth which is way easier to get.
2.    As the variables are way lesser than required in Astrology, it is way easy to learn. Yup! They are just 9 numbers than the infinite permutation & combination of Planets, Rashis/Signs, nakshatras, navamsha, houses etc. required in astrology.
3.    It is objective in nature. It does not need some random interpretation skills due to a smaller number of variables and you don't need any psychic powers or intent of the querist. Learning numerology is simply like learning any other subject.
4.    It does not require you to be an expert in Mathematics. If you just know how to add then YOU ARE GOOD. LIFE IS GOOD
5.    Those who know astrology should learn it to double check their predictions. It helps in increasing accuracy rate of predictions as numerology in itself is a subset of Astrology.
6.    If you are confused while dating a boy/girl then numerology shall help you clear up the confusion instantly.
7.     It takes days, months or sometimes years to understand a person but with the knowledge of numerology one knows a person's traits, timing of his/her ups and downs in life  instantly  and saves precious time.
*COURSE STRUCTURE*
1. Characteristic Analysis* with the help of basic, destiny, other numbers and several combinations made through them
2. Application of planet in different rashis and retro planets in numerology analysis. This shall help in understanding the characteristics of a person more accurately. [this aspect has never been taught anywhere in any numerology course by anyone in BRAHMANDA/UNIVERSE :) ]
3. Predicting the *good and bad times* in terms of year, months and days through a NEW Vedic Dasha system similar to Vimshottri Dasha in astrology.
4. Predicting the probable *disease*.
5. Predicting the probable *profession*.
6. Compatibility -DO's & DON'ts.
*DURATION & FEE STRUCTURE : GROUP CLASS* (LINC-01)
The completion of the course requires 12-14 classes.
Duration of each lecture is 2 hours but it usually goes for 2.5 to 3 hour so be prepared for that.  
Classes shall be held online on every Sunday of every week for two hours on ZOOM.
(Time is flexible depending upon the consensus of the students).
FEES: Rs. 24000/-*
Classes will  begin in month of November.. The exact MUHURAT for 1st class for the new batch shall be communicated to those who will be added in the class whats app group.
* One can pay in EMI also i.e. Rs.8000/month.
*DURATION & FEE STRUCTURE : One-On-One CLASS* (LINC-06)
*"One-On-One " LIVE Lectures are also available if one does not wish to join the group class.
The course shall be completed with in a span of time as mutually decided by us. The pace of the course shall depend upon you.
The timing of the classes shall be flexible depending upon the consensus of the student. EMI option is not available for this course.
FEES: Rs 81,000/-*
*Video will not be given unless someone misses the class for unavoidable reasons.
*One has to attend the previous class to qualify for the next class.
INTRO LECTURE NUMEROLOGY
---
Below is the introductory lecture to make you understand about the course.
Here is the instagram post link from my page about the importance of LINC in our lives .
TO READ  THE REVIEWS DONE BY MY STUDENTS FOR LINC CLASS , CLICK HERE
GOOGLE FORM
---
Please fill the google form given below if you are interested in joining the course. :)
PAYMENT DETAILS
---
GOOGLEPAY @ 9205108817
upi : thelogicalastrologer10@okhdfcbank
Those requiring net banking details or international payment details can DM me on my INSTA/WhatsApp @9205108817.
***DO NOT FORGET TO SHARE SCREENSHOT OF PAYMENT ON WhatsApp ONLY .
THANKS
NAKSHATRA N TANWAR
THE LOGICAL ASTROLOGER
*For further query one can whats app me on 9205108817 or scan the QR code given below to start a Whatsapp chat with me.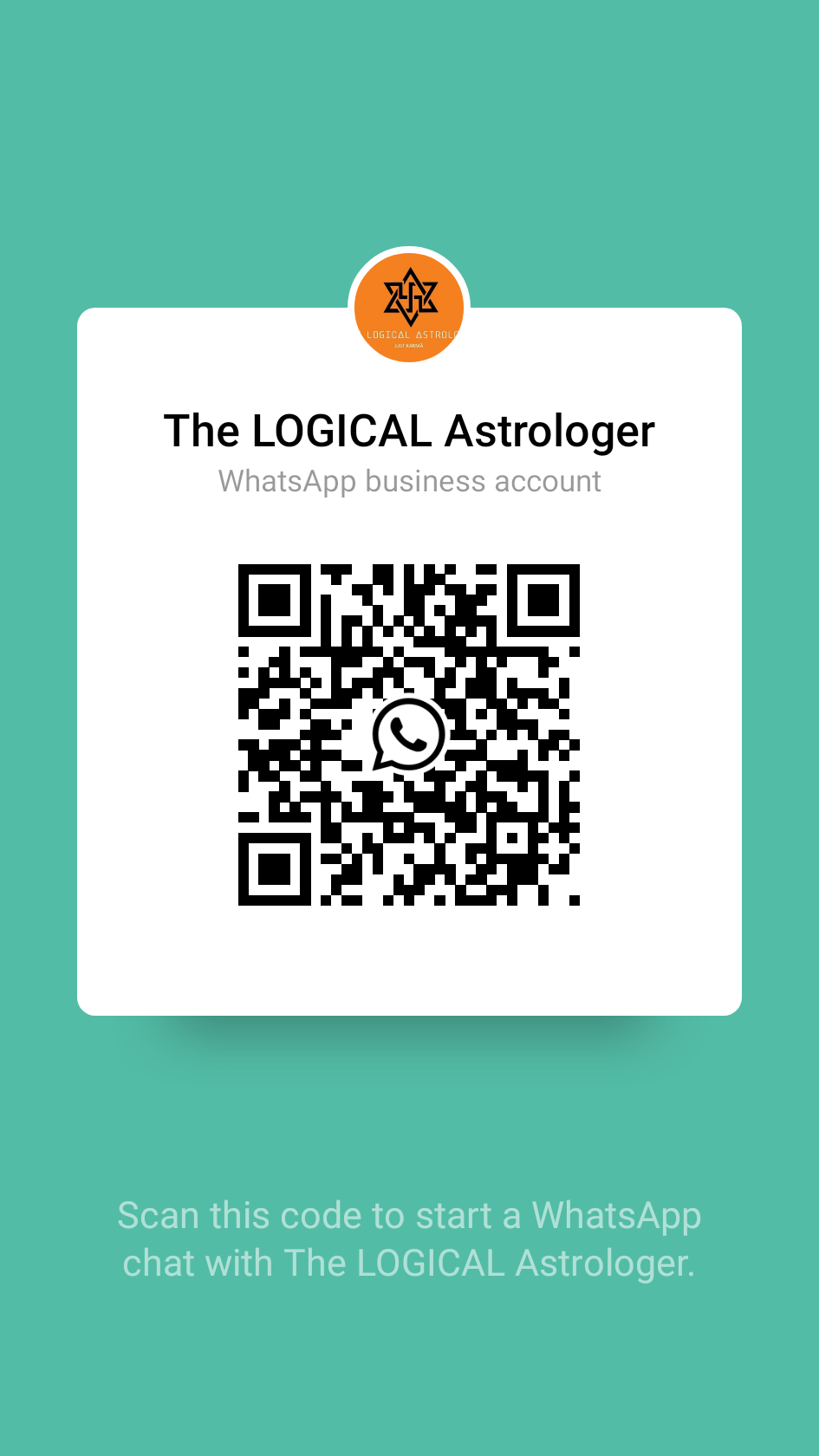 Thank You
Nakshatra Tanwar
THE LOGICAL ASTROLOGER